---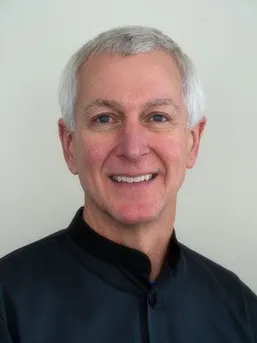 AJ Gollofon DDS
Dr. AJ Gollofon was born and raised in Woodinville, Washington, where he still resides today. He graduated from Pacific Lutheran University in 1983 and the University of Washington, School of Dentistry in 1987 where he graduated in the top 5 of his class. Dr. AJ Gollofon has happily spent his entire professional career at his Lake City office.
Dr. AJ Gollofon is a proud member of the American Dental Association, as well as the Seattle-King County Dental Society. He was also Dr. of the Year for Seattle Study Club in 2015. He continues his education at frequent seminars throughout the year, and as a member of the world-renowned Seattle Study Club. This keeps Dr. AJ Gollofon on the cutting edge of the newest techniques and technology in dentistry.
Dr. AJ Gollofon is a proud participant of Donated Dental Services. A program of the Seattle-King County Dental Society & the Dental Lifeline Network, volunteer dental health professionals and dental labs provide essential and comprehensive care for those in need, including those with disabilities, elderly, and medically compromised patients who could not otherwise afford care.

Dr. AJ Gollofon is married with two daughters. His hobbies include soccer, cycling, fly fishing, and spending time with family and friends.
---
Meet the Team
Georene
Georene has been with our practice since 1999. She is our front office administrator and scheduling coordinator. Georene cares about the experience each patient has on the phone and in the office. She is a true patient advocate. She does a wonderful job taking care of our patients. Online dental related webinars & the Seattle Study Club resources assists her in remaining top notch in the areas of business administration and patient care. Georene is a Registered Dental Assistant in the State of Washington and our certified Safety Coordinator implementing WISHA and HIPAA Guidelines in our practice.
Georene originates from Hawaii. She often shares her warmth and Aloha at the front desk. She is happily married with 5 adult sons and multiplying grandchildren who keep her very happy and blessed. Georene enjoys golfing throughout the Great Northwest. Music is her passion. She loves playing the guitar, ukulele, piano and singing. Most of all she is devoted to reading and studying her bible daily.

Sherri
Sherri has been with our practice since 1994. She enjoys getting to know each patient in our care. Every day, she helps people smile with greater confidence and ease. As a dental assistant, Sherri assists AJ with oral health expertise and dental care solutions. She is also skilled in the front office with scheduling, insurance issues, and patient billing issues.
Sherri is a Registered Dental Assistant in the State of Washington. She has completed many continuing education programs. She has proudly been involved with the Seattle Study Club, to further her expertise. She is dedicated to your care.

When not performing dentistry, she enjoys family time with her 2 adult children. Sherri is an outdoor enthusiast. Her biggest passion is road cycling. Her other activities include both hiking and snow shoeing. She is very active and enjoys all that the Pacific Northwest has to offer.
Holly
Holly has been in our office since the summer 2015. Her caring nature and efficiency make her a great hygienist. Holly will help you to understand your oral health so you can make better decisions on treatments that can help to minimize disease. She stays abreast of current dental information through continuing dental education courses. Outside the office, Holly is a workout enthusiast.














Cyd
Cyd is our newest team member and has been with our practice since March 2019. She is a Registered Dental Assistant in the State of Washington who is passionate about patient care and likes to have fun! She is committed & motivated to be her best by learning new dental technology and techniques through hands-on curriculum and studying current dental publications. Outside of the Dental Office Cyd enjoys spending time with her family and friends. When the Washington weather allows, her favorite time spent is going on adventures with her husband and their two dogs. She also has two cats! If she's not adventuring you can find her at home in the garden or dancing with her hula hoop to her favorite music.
Rosalie
Rosalie started with our practice in April 2022, but has been a hygienist since June 2012. Her favorite part of her job is her patients! Making them feel comfortable, while giving a thorough yet gentle cleaning. By keeping up to date with her continuing education, she is able to provide you with quality care and education on all your oral health care needs. She has lived in Seattle her whole life, loves the outdoors; hiking, skiing, and paddle boarding. Yoga is her passion and she just finished her teacher certification. In her free time, she likes to travel, spend time at her vacation rental in Arizona, and with her boyfriend, friends and French bulldog mix.